Leslie Browne was born and grew up in Los Angeles, California, U.S.A. She studied at various art academies in California before she took residence in the Netherlands.
Her early paintings are a critical portrait of the American middle class. Based in Amsterdam, her reflection of the States is enhanced as a witness from a distance. Being a product of the culture she paints, her work is not without sentimentality.
Browne's work is influenced by television and film, painted in thin layers, without the appearance of brush strokes. In these realistic paintings, subtle abstract areas are left open to involve the visual participation of the viewer.

INSIDE BLACK is a dynamic concept initiated by visual artist and poet Leslie Browne, and executed with writer, photographer Joan Gannij, which investigates the depth and true meaning of black through art, culture, science and human consciousness.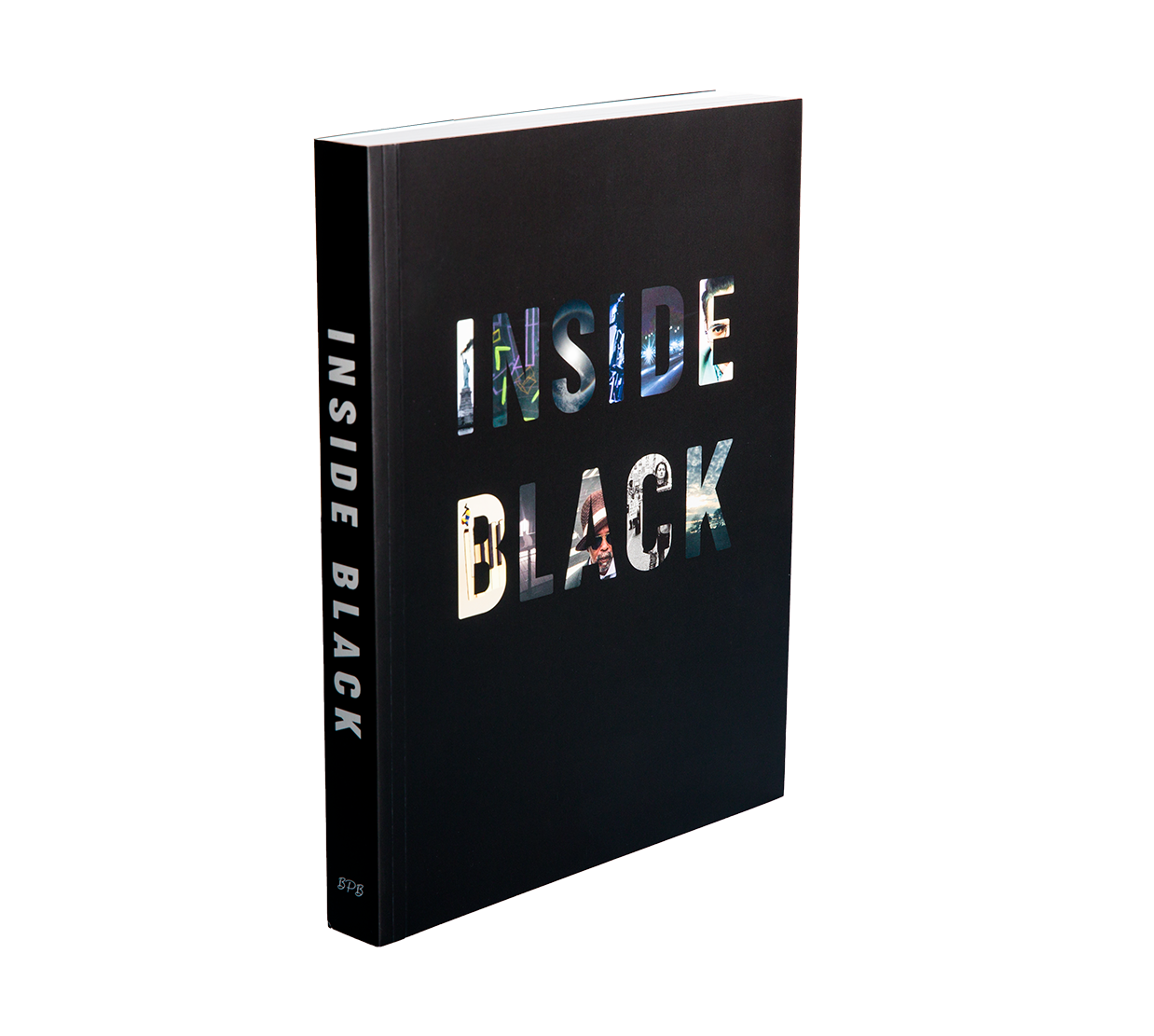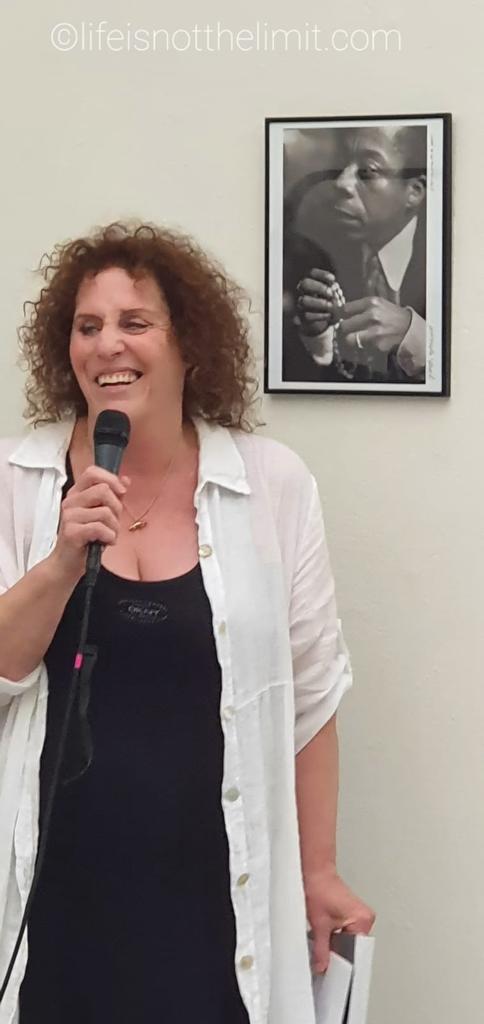 Leslie Browne, 13 March 1953
Municipal Purchase
1988 Amsterdam
Grants
2002-2004 Basic grant (Dutch National Endowment)
2001 Travel grant
1997-1998 Basic grant
1994-1996 Basic grant
1990 Working Grant
Education
1979 Otis Art Institute, Los Angeles, Ca.
1977-1979 Gerrit Rietveld Academy, Amsterdam
1974-1975 Santa Barbara Art Institute, Ca.
1972-1974 California College of Arts & Crafts, Oakland, Ca.
1971 University of California, Los Angeles, Ca.
Teaching Positions
2008-2011 Mix Academy, Amsterdam (previously Free Drawing Academy)
2001-2007 Free Drawing Academy, Amsterdam
2004 Tour Guide, Stedelijk Museum, Amsterdam
2002 St. Joost Academy, Breda
1995 Master Class, Arts Academy, Isomata, Ca.
1994-1996 Hogeschool voor de Kunsten, 's Hertogenbosch          
Solo Exhibitions
2017 Hotel Arena, Amsterdam
2010 Suzanne Biederberg Gallery, Amsterdam
2006 Suzanne Biederberg Gallery, Amsterdam
2005 SoGe Gallery, Los Angeles, California, USA
2004 Inter Traffic, Rai, Amsterdam
2004 Suzanne Biederberg Gallery, Amsterdam
2000 Arteria, Groningen
1999 Nederlandsche Bank, Amsterdam
1997 Gallery Break Point, Amsterdam
1996 Artspace Witzenhausen, Amsterdam
1994 Het Domein, Municipal Museum, Sittard
1991 Gallery Tanya Rumpff, Haarlem

Group Exhibitions
 
2021 INSIDE BLACK, Arti et Amiticitae, Amsterdam             
2012-2013 Gallery Daniel Besseiche, Knokke, Belgium
2012 Cornelies's Collection, Westerpark, Amsterdam
2011 Affordable Art Fair, Westerpark, Amsterdam
2005 Art Kitchen, Amsterdam
2005 Don O'Melvany Gallery, Los Angeles, California
2004 Melbourne Art Fair, Australia
2003 International Architecture Biennial, Rotterdam
2001 Orange County Center for Contemporary Art, Santa Ana, Ca.
2001 Rotterdam Kunstbeurs, (Art Fair) Rotterdam
2000 W3 Gallery, Van den Berg & In Situ, Vlissingen
2000 Kunstrai, (Art Fair) ArtKitchen, Amsterdam
2000 Kunstvlaai, Westergasfabriek, Amsterdam
2000 Gallery ArtKitchen, Amsterdam
2000 'Atmosphere', (artist's initiative) Amsterdam
1999 'HELP' Winston Hotel, Amsterdam
1998 'GOD' , Winston Hotel, Amsterdam
1998 "To my Image", Jewish Historical Museum, Amsterdam
1998 "Cool Too", Boterhal, Hoorn
1998 "Cool It", Art Kitchen, Amsterdam
1998 Kunst Rai, Amsterdam (Art Kitchen and Fashion Show)
1997 Kunst Rai, Amsterdam (Art Kitchen and Chinese Whisper)
1997 "Poste Restante", Arti et Amicitiae, Amsterdam
1996 Gallery Cokkie Snoei, Rotterdam
1994 75 Years Women's Rights, Ministery of Internal Affairs, The Hague
1994 "Beauty", Oranjerie, Rotterdam
1994 "The Strange World of Realism", The Hague
1993 "Made Tomorrow", Arti et Amicitiae, Amsterdam
1993 "Fans, Then and Now", Gallery Tanya Rumpff, Haarlem
1993 The Climate on Tour, Artotheken, Nederland
1992 "Masterly Set", Municipal Museum Jan Cunen, Oss
1992 Gallery Cokky Snoei, Rotterdam
1992 Gallery Nouvelles Images, The Hague
1992 Pulcri, Den Haag
1991 Gallery Tanya Rumpff, Haarlem
1990 Rijksmuseum, Twenthe
1989 Fodor Museum, Amsterdam